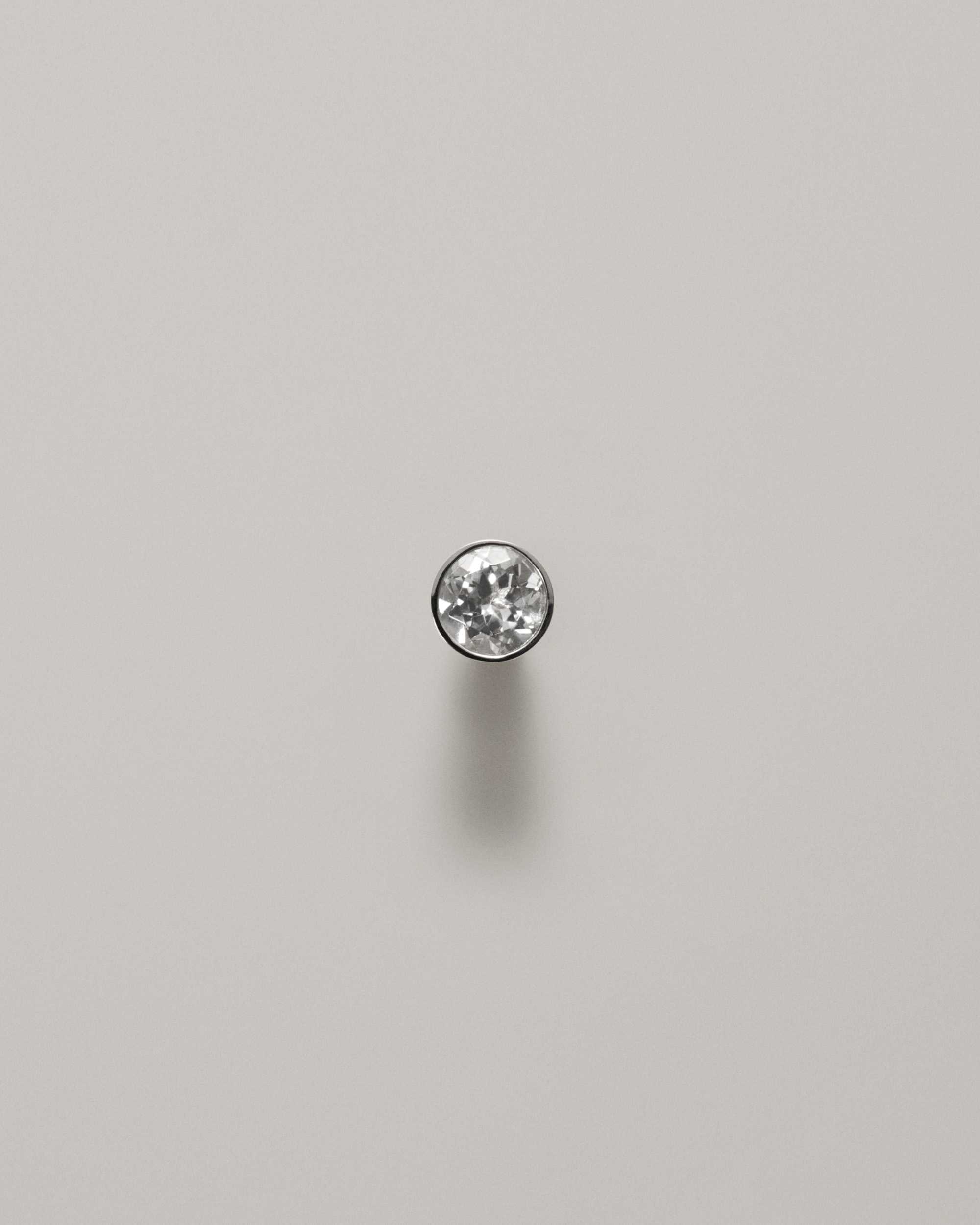 The Rock Stud Earring in palladium-toned sterling silver adorned with a round, brilliant-cut crystal topaz stone is from Balenciaga's 50th Couture Collection. It is made in Italy.
The rock line is evocative of the alternative piercing world, elevated to the level of fine jewelry using noble materials and advanced technologies.
The stone is placed by hand in a bezel setting.
The single stud is designed for pierced ears with an alpa system closure.
The sterling silver markings are made visible on the side of the stud.
Stud dimensions are 1 x 1 x 1.8 centimeters.
Stone dimensions are 8.21 x 8.22 x 5.05 millimeters.
3 500 €
If you would like to contact us, please fill in the form below or call us at +33 1 70 70 87 10. Our Couture Team will answer your enquiry as quickly as possible excluding bank holidays.